In celebration of hardworking mom's everywhere, Austin Mom's Blog has outdone themselves, yet again, in curating a festive Cinco de Mayo party! As hundreds of mom's filled the grounds of the historic, Barr Mansion, their Cinco de Mayo! Mom's Night Out event was featured in their largest venue to date.
Marking 2016 as one of the rainiest season's Austinites have seen in a while, the reprieve of rain created the perfect opportunity to explore the vast landscape and verdant, flower laden gardens. As our favorite vendors lined the rustic ballroom, we enjoyed tasty treats, drinks and mingled with the local moms while enjoying a night of pampering and relaxation.
Austin Mom's Blog partnered with Center for Child Protection as their charity of choice for this year's Cinco De Mayo! Mom's Night Out event.
The Center for Child Protection is a nationally accredited children's advocacy center and the only nonprofit in Travis County involved in the investigation of crimes against children. For more than 25 years, the Center has been the first stop fro children in Travis County who are suspected victims of sexual abuse, physical abuse, neglect and for children who have witnessed a violent crime. The center is a child-friendly, specially0equipped facility where children go for recorded forensic interviews, medical exams, counseling and intervention. All services are provided to children and their protective caregivers free of charge and are available in English and Spanish. In 2015, the Center conducted 1,025 forensic interviews, provided 4, 763 services to children and 4,099 services to adults. For more information, visit www.certerforchildprotection.org. To learn the signs of child abuse, how to prevent it and hot to report it, please visit www.StopItStopIt.org.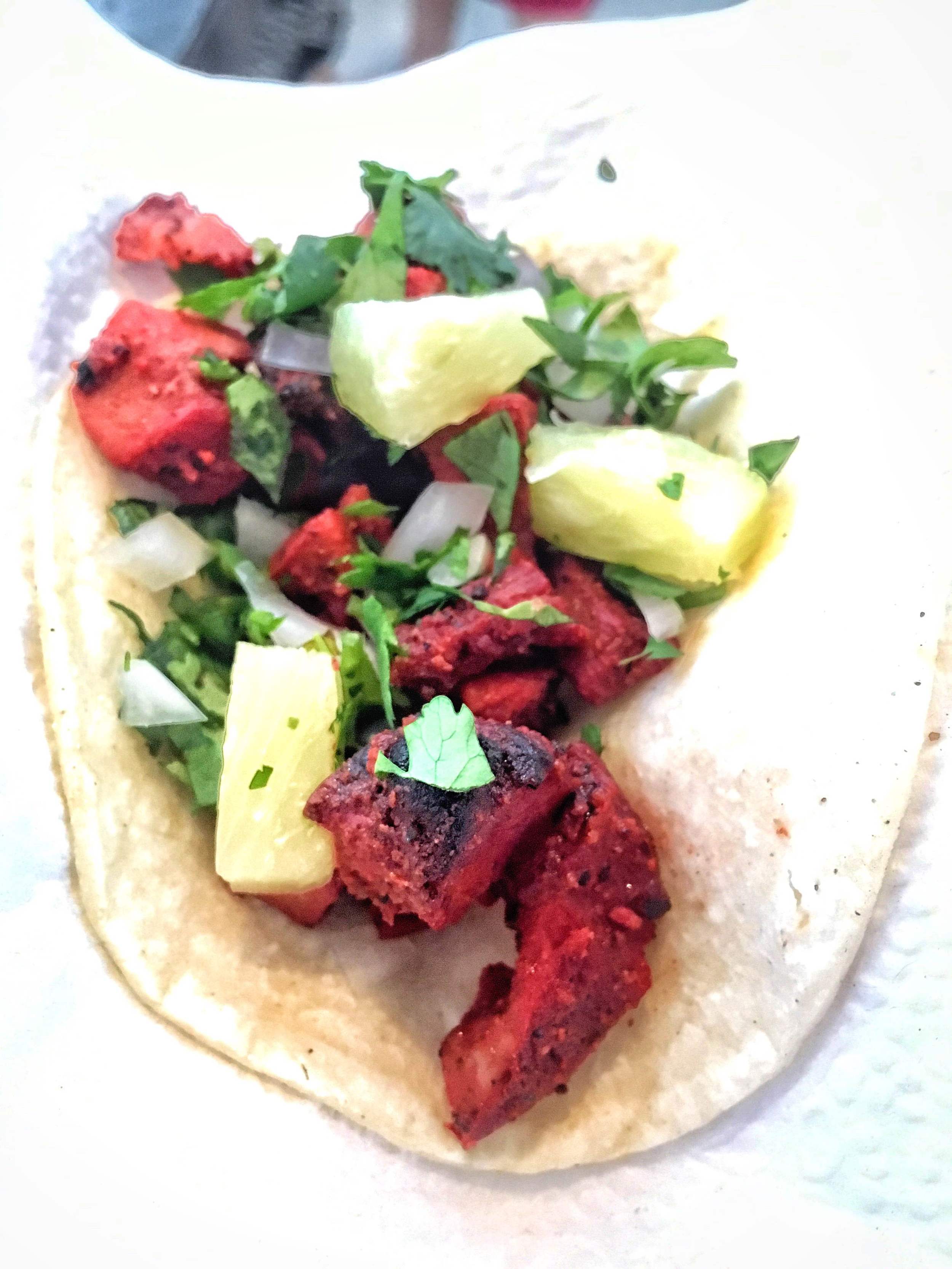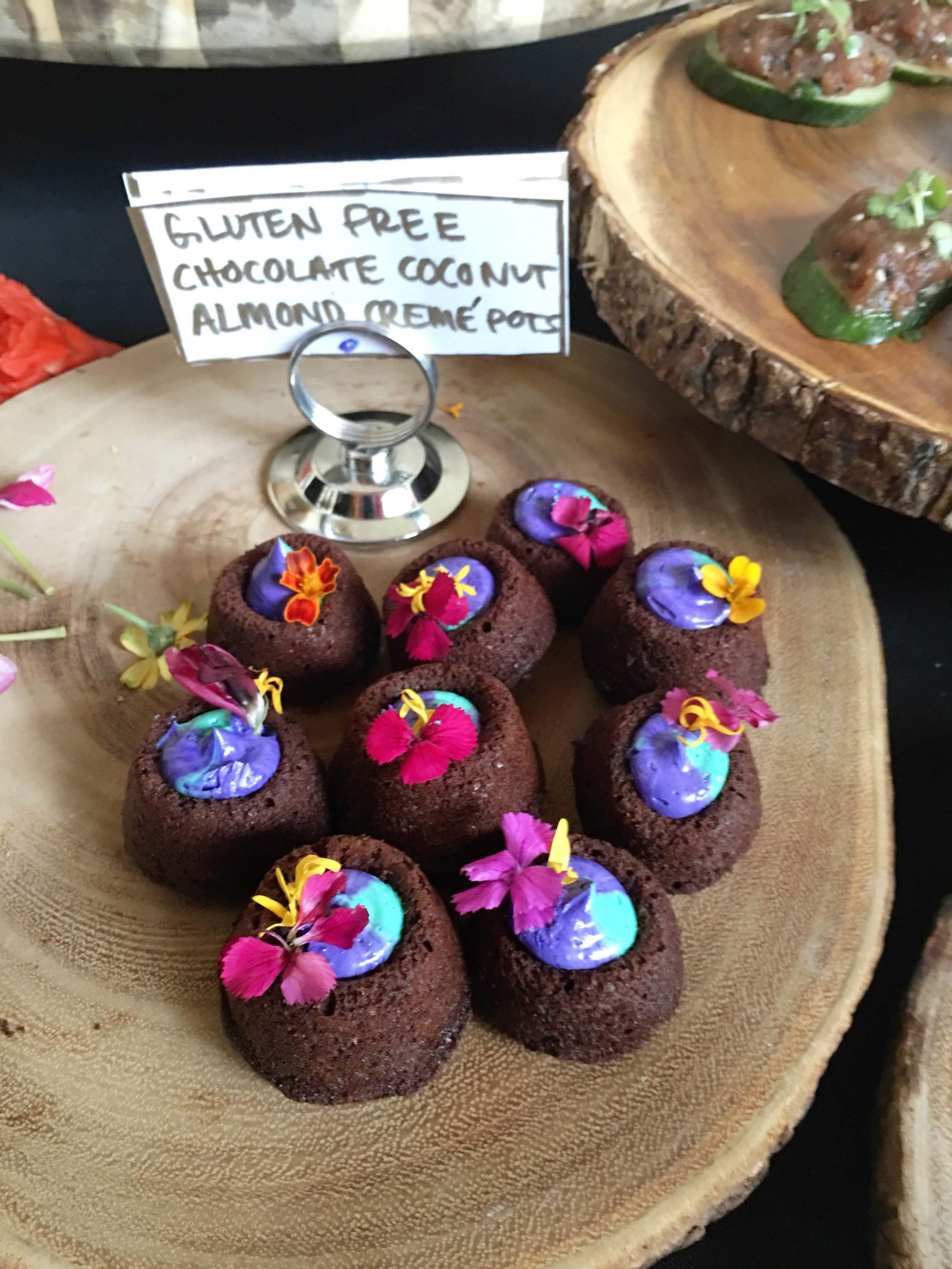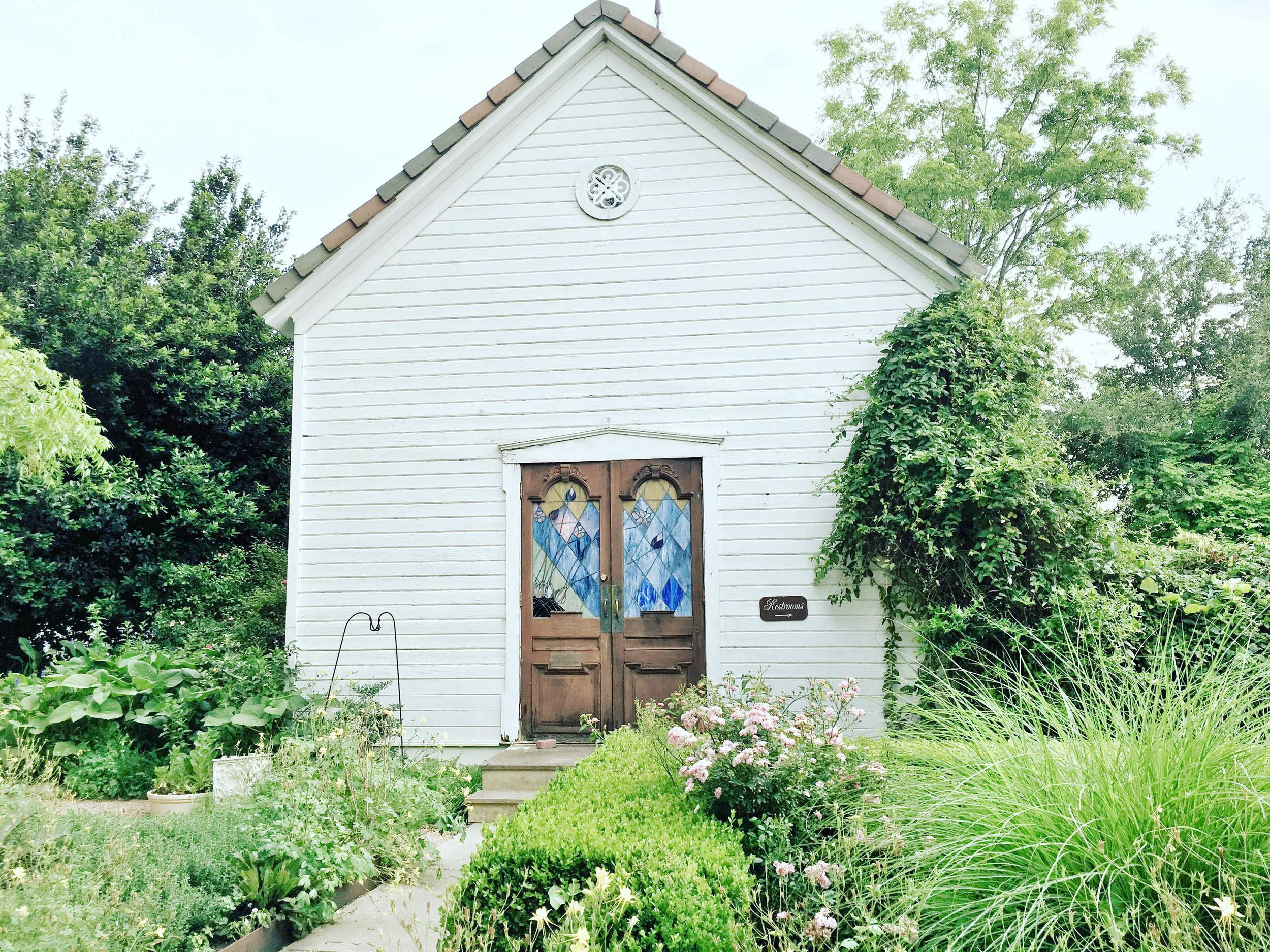 Barr Mansion is an 1898 house on the National Register of Historic Places. The Artisan Ballroom is a reconstructed 1700s New York Dutch barn, hand-hewn with lumber from trees that were living when Columbus came to America. The Farmstead is an outdoor pavilion with a large solar array angled to catch the afternoon sun. Delicious eats: Every single ingredient is certified organic, and we are growing more and more of our own produce every day. Interactive food stations and family-style service cultivate community and make for a spirited gathering. Our mission to improve our environmental footprint informs every decision we make. For instance, our farm tables, designed by an Austin craftsman, are built from sustainable, locally harvested pecan, sycamore, and red oak.
Title Sponsors:
Comfy and Chic Boutique :: an Austin based boutique created by two hard-working mamas. They work to create a virtual boutique experience where you can find chic, affordable AND comfortable clothes. Shipping is always free, so put your kids to bed, put your feet up and click on over to give them a try. They'll do the rest!
Lonestar Pediatric Dental :: With 6 locations all across Austin, Lone Star Pediatric Dental goes above and beyond to make each dental visit an experience free from stress and filled with fun. As always parents can accompany their children for exams, hygiene treatments, and operative work to provide the comfort they need. They also have extensive experience with special needs children and adults and are equipped to provide quality service in all situations. Their Doctors are Board Certified and/or Eligible in Pediatric Dentistry and are ready to be your family dentist for years to come.
Vitalogy Skincare :: Vitalogy Skincare is a full-service dermatology practice specializing in Mohs Micrographic Surgery, Medical Dermatology, Cosmetic Dermatology, Plastic Surgery and clinical aesthetic procedures. Dedicated to your lifelong skincare journey, our team is focused on keeping your skin healthy and looking great. At Vitalogy, we go beyond skincare — we practice patient care. The health of your skin deserves our highest level of care, from acne to skin cancer treatments and from fillers to facials. Not only committed to providing you with the highest level of care, we're dedicated to arming you with the knowledge and education necessary to care for and protect your skin. Vitalogy. For life, and the life of your skin.
Cocktails:
Tequila 512 :: A premium quality tequila without the gimmicks, Tequila 512 is the product of a lot of blood, sweat and tears from Austinite, and Dad of four (!) children, Scott Willis. His mission is to capture the soul of Austin in the tequila. and he will be serving his prized tequila with margaritas at the beautiful main bar service area inside the Barr Mansion.
Tekeen :: TEKEEN is Texas' newest and most versatile premium drink made with agave nectar, orange wine, and all natural flavors! ENJOY IT OVER ICE OR MIX IT INTO A COCKTAIL OR SHOT. With a crisp and refreshing taste, TEKEEN is the perfect complement to your pool party, night out, or social gathering.
Crystal Creek Moonshine :: Born out of the Austin Hill Country and inspired by The Roaring '20s, Crystal Creek Moonshine brings a new twist to an American classic. Distilling the highest quality of shine made from Texas-grown ingredients creates a unique taste that is perfect for drinking on the rocks or in almost any combination of mixed drink! By providing a percentage of sales to a cause which could make a difference would give Crystal Creek Moonshine a genuine reason to exist. The purest reason to distill. The goal is to provide as many people as they can with clean drinking water by donating a percentage of the profits from each and every bottle towards build water wells. They then donate that money to an Austin-based charity called, A Glimmer of Hope.
Dripping Springs Vodka – Dripping Springs Vodka and Dripping Springs Artisan Gin are smooth, handcrafted spirits made in the Texas Hill Country. They're made with sweet non-GMO corn, are gluten free and are certified Kosher. Dripping Springs Vodka and Gin are distilled in handmade copper-pot stills in small 50 and 40-gallon batches and are mixed with pure, mineral-rich artesian spring water. Dripping Springs Vodka is the ONLY American vodka to have won "Gold-Best in Class" and "The Vodka Purity" Trophy at the prestigious International Wine & Spirits Competition, and Dripping Springs Gin won Gold at the 2016 San Francisco World Spirits Competition earlier this year.
Food:
ChefATX :: ChefATX is a high quality and local chef based catering company with a meal deliver service founded by Chef Steve Constantine. We offer many different services, and can help you with any size event from 2 to 500. ChefDELIVERED is our meal delivery service offering convenient, healthy, affordable family style meals DELIVERED to your door.
Pickachili :: PickAChili is a local food trailer that puts a spin on chili. Their chili is made from scratch, and includes vegan as well as gluten free options. Whether you're in the mood for a Texas traditional chili or one full of beans and chicken, you can find it at PickAChili.
MAD Greens :: Founded in 2004 with 20 locations across Colorado, Arizona and coming soon to Texas on April 7 (Grand Opening at The Domain), MAD Greenshas built a loyal following for its healthful, 'crave-able' and customizable menu, highlighted by gourmet made-to-order salads, topped with premium, farm-fresh, locally-sourced ingredients, fresh juices, grilled panini sandwiches, soups and wraps. Not to mention more than 20 salad dressings made from scratch each day by MAD Greens' certified 'Dressing Mixologists.' All locations are open seven days a week for lunch and dinner.
OneTaco :: These tacos are the real deal, brought to you by two guys who wanted to bring the best tacos from Mexico to Austin. Your new favorite taco truck can be found behind Little Woodrow'son 6th or at the Midway Food park.
Aphrodite Oysters :: Meet Aphrodite! She is the Greek goddess of love, beauty, pleasure, fertility, and protectress of sailors. She is said to of been born from the sea-foam and floated ashore on a giant shell, thus Aphrodite is represented by the oyster shell. Aphrodite Oysters brings the raw bar to you, specializing in shucking the freshest oysters while mingling at your private parties, weddings, corporate events, and even boat cruises. Reserve your date now!
Hill Country Cakery :: A family-owned cottage food operation located in Lakeway, TX making fun and delicious custom cakes for weddings and special occasions. Everything is made to order, custom and fabulous. Cakes and treats are hand-crafted by a trained pastry chef and use fresh and mostly organic ingredients.
Music:
Texas Pro DJ's :: Texas Professional Disc Jockey is an Austin, TX based DJ company that serves the entire state and beyond. We have been providing services for events like yours since 1999. Our experience and professional staff brings the latest in entertainment services, so we can make your event a success. All of our DJs are hand-picked by Miles and are the best of the best. Paying attention to detail, going above and beyond, and possessing a great personality are qualities we look for in a DJ. Our team is always excited and truly love what they do and it shows.
TiNMAN Photobooth :: TiNMAN Photo Booth was founded by sisters Mariel MarTiN and Michelle OsMAN who both share a passion for creating memorable events. This sister team offers an extraordinary level of expertise and professionalism and their extreme attention to detail will leave nothing lacking. Let TiNMAN Photo Booth complete your event by representing your unique style and vision for what's sure to be the party everyone will be talking about!
Fashion:
Comfy and Chic Boutique, one of our title sponsors, will be there featuring and selling clothing from their wonderful boutique! You'll get a chance to see and shop in person for chic, affordable and very comfortable clothes.
Mad & Mac – Quite possibly the softest thong you'll ever wear! Complete with their signature "Animal Print" liner, these functional and fun, made in Texas panties will have you tossing those Granny Panties for good! The Mad & Mac team uses exclusive "Microbrushed" lace which means this pantie is lightly brushed on the inside so it is great for sensitive skin! The onlylingerie company using this technique. You will love this line of fun, high-fashion, trend-setting, quality lingerie that is perfect for girls of any age.
SUAVS Shoes – SUAVS is a casual footwear brand based in and designing out of Austin, Texas, providing shoes that are the epitome of modern, stylish comfort. The unisex slip-on is made of a breathable Air Mesh sports fabric and microfiber terry insole, which provides elasticity, air venting and moisture wicking. Additionally, the rubber sole is composed at 55% density to allow for maximum flexibility. Designed for women and men on the go, the everyday shoe is specifically designed to prevent blistering even when going sockless.
Matilda Jane Clothing – Matilda Jane Clothing's designs are youthful. Playful. And expressive. Our whimsical approach to texture, pattern and color results in designs that capture the spirit and imagination of childhood. Remember when your grandpa let you pick your own flavor of ice cream for the first time? That'swhat being a Matilda Jane girl is all about. Lucky for you, gals of all ages and sizes can join the fun! Matilda Jane Clothing is available in girls, tweens and adults. Flavors for all! Steffany Duke, Matilda Jane Clothing Independent Trunk Keeper #1356
Prov Clothing Co – Prov Clothing Co is a small boutique that strives to make every women feel like a Proverbs 31 Woman! In a world full of clothes made to fit a toddler, Sueann, the owner of Prov Clothing Co ,wanted to bring modesty back with a vengeance and show ladies (mostly her 15 year old daughter!) that you can be stylish, sophisticated and rockin' no matter if you're young or wiser. Sueann strives everyday to raise her three girls as Proverb 31 ladies in hopes they do the same.
Pampering:
PRIV :: PRIV is the key to all your on-the-go beauty and lifestyle needs. In a flash, PRIV can deliver exclusive services directly to you, wherever you are. It's a beautiful thing. Equipped with an esteemed network of stylists, PRIV offers its posh members first-rate access to primping essentials. Need a blowout before brunch? PRIV it. Looking for a last-minute mani after work? PRIV it. Craving an at-home massage? PRIV it.
Blo :: Blo is North America's Original Blow Dry Bar. No cuts, no color: Just WASH BLOW GO. Guests choose from 7 styles featured in the Blo Hair Menu, from the razor-straight "Executive Sweet" to the runway-inspired "Pillow Talk". It all started in 2007 with a vital question: "Why isn't there a place for quick, affordable catwalk-quality blow outs?" We have been coiffing ever since. Can't wait to Blo you away!
Vita Wellness Massage :: Offering free chair massages for all the well-deserved Moms at this event! Vita Wellness Massage is a boutique located in the heart of South Austin, and they believe a good massage can change the world.
SpaSocial :: A luxury day spa located in Round Rock that welcomes you to be pampered with your friends! What could be better for a Moms Night Out?! Meet some of the spa team at this event.
100% Chiropractic :: 100% Chiropractic is a patient-centered; family-oriented organization that concentrates on alleviating immediate symptoms with the goal of creating long-term wellness and improved quality of life. Dr. Duvi has an office in Cedar Park and she looks forward to meeting Moms in-person here!
Special Thanks:
Austin Diagnostic Clinic :: The Austin Diagnostic Clinic is an independent, primary and specialty care physician group. With 140 doctors in 22 specialties practicing in 10 locations throughout Central Texas, they have been caring for generations of Central Texas families since 1952.
Barre3 :: barre3 will balance, strengthen, and lengthen the body with moves inspired by ballet, yoga, and Pilates. We focus on a unique combination of large dynamic movement, small range movement, and isometric holds. These strategically designed sequences transform the body and develop long term postural benefits. Visit any of the barre3 locations :: Downtown, Hill Country Galleria, and Circle C.
iFLY Austin Indoor Skydiving delivers the dream of flight to everyone from 3 to 103! Visit iFLY Austin for a unique activity the whole family can enjoy. Even if you or someone in your family doesn't feel like flying, the free viewing area is a great space to watch your family and friends take flight. iFLY Austin is open 7 days a week and the flight deck is available for reservations and special events!
Homeaway :: At HomeAway, our mission is to make every vacation rental in the world available to every traveler in the world through our online marketplace. With over one million live vacation rental listings in 190 countries, we're committed to helping families and friends find the perfect vacation rental to create unforgettable travel experiences together.
Painting With a Twist :: Looking for a fun night out? Unleash your creative side with Painting with a Twist! This is a great place to have fun with your friends, or meet new friends; relax or just let your hair down and be you; or simply discover your inner artist. Bring your favorite beverage, possibly a snack, relax and paint along with our artist to create your own work of art that you will take home at the end of the evening. Our talented team of instructors guides you step by step through the night's featured painting.
Primrose School of Four Points :: a private preschool serving ages 6 wks – pre-k as well as a private kindergarten, afterschool and summer camp programs. The school offers a proprietary curriculum which is a balance between teacher lead and child initiated along with low student/teacher ratios in each of our classrooms.
Flowers by Nancy, too :: Come visit Flowers by Nancy, too! We'll treat you like family and offer you a purchasing experience you'll be glad to recommend to others! Donna has been offering wedding and event services since 1989. As owner of Flowers by Nancy, too! she strives to live up to its motto – Custom designs with a personal touch. The shop specializes in creating designs that meet the exact needs of each customer. Gifts and specialty baskets of all kinds are created to customer specifications. Event planning is done with careful consultation so that the final effect created is the atmosphere and ambiance the customer desires. Same day delivery is also a specialty and friendly customer service is always a top priority!